Sena Post (Cena, Cenia, Senia) was born 21 July 1833 (derived from death certificate of 85y1m27d) in Upshur County, Virginia to Daniel Post and Mary Heavner.  Sena married Jacob Lance on 21 April, 1853 in Upshur County, Virginia.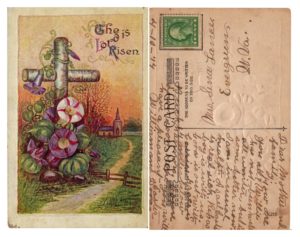 Sena died in Carter, Upshur County, West Virginia on 17 September 1918 and is buried at  Waterloo Cemetery in Frenchton, Upshur, West Virginia.  Her son William Washington Lance gave the information recorded on the death record.
Sena did marry a second time to Henry J. Jones on 30 December 1863 but divorced him on 3 October 1883.  There may have been a child born in that union that did not survive.  On the 1890 US census she was using the surname Lance again.