My mom!  Or should I say Beatrice Elaine Riddle?  Since I recently found out that was how her name appears on her birth certificate.  Elaine was the first child born to Rufus Hoge Riddle and Betty Bell Keatley on September 29, 1918 at Speedway, Mercer County, West Virginia.
Her father, Rufus, was 23, and her mother, Betty, was 17.  Elaine was born in the absence of her father because he was serving in World War I.
As a child, Elaine was sickly and she was home-schooled by her mother until she was eight years old. Elaine was either very bright or her mother a very good teacher but she went immediately into the third grade. She continued to skip grades and only spent a total of eight years to complete twelve years of education.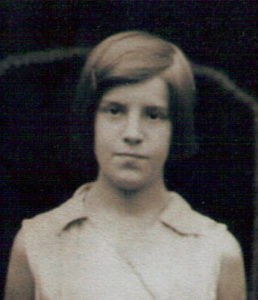 Elaine's daddy died in a coal mining accident when she was 14 years old. She was a daddy's girl and missed him so much. Her last gift from him was a coat for Christmas. She wore that coat for many years until it was thread bare.
Only two years later, at age 16, Elaine graduated from high and was accepted into nursing school at Montgomery Hospital, in Montgomery, West Virginia. She graduated from nursing school in 1938 and received her registered nurse accreditation from the Board of Examiners in 1940.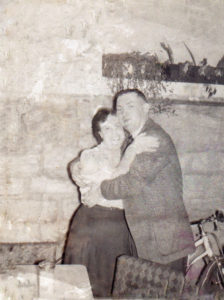 You might wonder why there was two years between graduation and accreditation. Elaine secretly married Garland Francis in 1938. She married Garland Clinton Francis on May 19, 1938, in Clay, West Virginia. Why secretly? Because married women were not allowed in nursing school and she would have been 'tossed' out. Once school was completed, just a couple of months after their secret marriage, they settled in Smithers, Fayette County, West Virginia. Her first child, Garland Ray Francis, was born February 13, 1939. Little Garland was much loved and cared for. Elaine's sister June visited and helped care for him as a baby. No doubt her assistance helped Elaine wrap up her study and complete her testing for accreditation. Elaine worked as a registered nurse at Montgomery hospital, Laird Memorial, for about 10 years.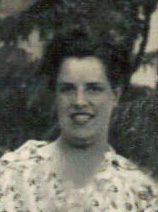 In 1948, they relocated to Charlton Heights, West Virginia, where Garland had a new home built. On January 25, 1949, Elaine and Garland had their second child, a daughter they named Mary Marie. Garland picked her name and likely the Marie portion was after his favorite aunt. Elaine worked as a homemaker for about five years. During this period of time Elaine and Garland took several trips to Colorado to visit the cherished Aunt Marie.
In 1954, Elaine and Garland, acquired a Dairy Queen franchise and opened it in Charlton Heights. Elaine began a new career of managing the Dairy Queen and restaurant that lasted about ten years. In 1958, they moved to an apartment above the Dairy Queen. It was a busy time with a lot of responsibility and very little time off to relax. Her cherished hobby and escape was reading. She had always loved to read, and rather than a vacation, this was her escape.
Elaine's son, Garland Ray married Carol Skaggs in 1959. In 1960, her grandson, Garland Edward was born. They lived nearby and her grandson became an important part of her life. In 1964, a granddaughter, Stephanie Lynn. Elaine was an active grandma.
However, this time was also a difficult time for her marriage and in 1965, she quit managing the Dairy Queen and moved with her daughter into a home in Charlton Heights. After one year, in 1965, they reconciled and moved to Butler, Pennsylvania due to Garland's work. It seemed like a fresh start for both of them. Garland retired in 1967 and together they started a cosmetic business with a franchise called Fashon-Two-Twenty. The business did well enough for a while and both Garland and Elaine took a vacation to Hawaii in about 1968.
In 1970, their son, Garland Ray, died in a motorcycle accident. Losing a child was an extremely difficult time and the depression of this loss no doubt contributed to their decision to return to West Virginia. They felt they could scale back the cosmetic business at a new location however it eventually failed. They moved to Lewis, West Virginia, to reside on a family farm where Garland's parents had lived.
Elaine enjoyed the animals and farm living but didn't care for the isolation. The cosmetic business dwindled and faded away. She returned to some private duty nursing but decided she didn't have the stamina anymore. Primarily, they raised cattle but had some sheep, chickens and a garden. They remained on the farm until Garland's death in 1980 when Elaine moved to Princeton, West Virginia, to live with her mother.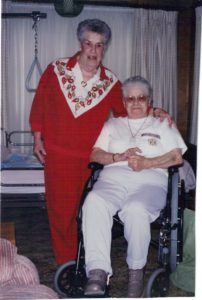 Elaine had suffered from a mild stroke and recovered in Princeton, West Virginia. After a couple of years, she bought a house trailer and moved to Fries, Virginia, near a niece. She enjoyed her life with neighbors close by and became active in church. She was generous and contributed to the paving of a parking lot and other activities at the church. She also participated on many field trips with the YMCA Senior group and enjoyed many friends there as well. She even took a second trip to Hawaii with friends. She often visited her daughter but enjoyed her friends in Fries and didn't want to leave there. Elaine spent her final years in Fries. One day, her friend and neighbor, knocked on her door.  She had seen Elaine walking her little dog earlier that morning and upon looking in the window next to the door, she was sitting in a chair but didn't rise to open the door.  She died on November 4, 1997, in Fries, Virginia, at the age of 79.  Elaine knew that she had a bad heart and apparently felt bad.  She had a bag ready for the hospital and her daughter's contact information on her kitchen table. Elaine had a simple service at the Baptist church in Fries, Virginia, and then was buried in Heavner Cemetery in Buckhannon, Upshur County, West Virginia, next to her husband Garland.
Obituary: FRIES, Va. – Elaine Beatrice Francis, 79, of Fries, died Nov. 4, 1997, at home.
She was born at Speedway, W.Va. while her dad was away serving in WWI.
Surviving: daughter, Mary of Brandon, Fla.; sisters, June Patteson of Narrows, Marie Hypes, Sandra Cox and Jerry Blankenship, all of Princeton, W.Va.; four grandchildren; five great-grandchildren.
Service was Friday at Grace Baptist Church, Fries, with the Rev. Ben Haga and the Rev. Gene Ward officiating. Burial was in Heavner Cemetery, Buckhannon, W.Va. Vaughan-Guynn Funeral Home, Galax, is in charge of arrangements.